Building Integrated Photovoltaics (BIPV) Solar Panels
AnkaraSolar has assembled a world-class TURKEY , EU manufacturing team with experience in crystalline and thin-film engineering, pre-finished steel roof and wall cladding coatings, and created a premium facility for the production of photovoltaic panels for commercial and non-commercial buildings.
BIPV (Building integrated photovoltaics) modules are panes of glass with built-in photovoltaic cells that are embedded between two sheets of glass.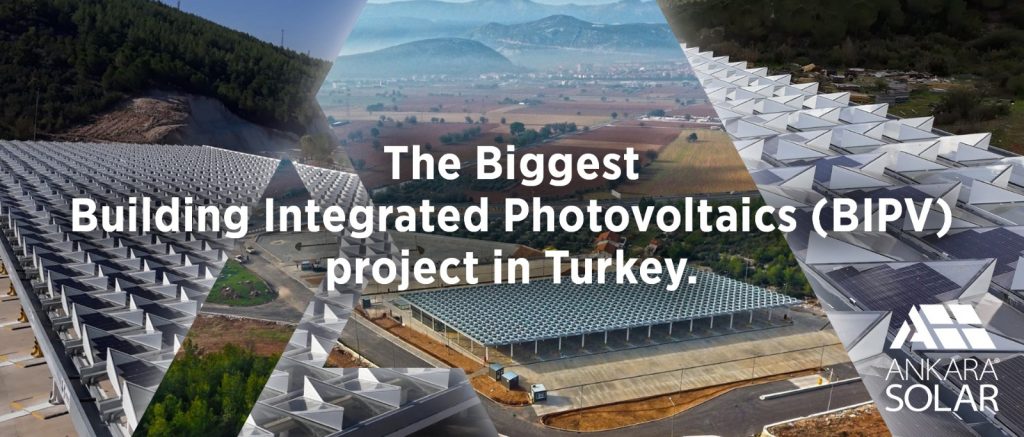 Their function is a revolutionary innovation for glass because it significantly improves a building's economic and ecological balance, since BIPV modules allow glass solutions to generate energy using photovoltaic technologies.
BIPV modules can be integrated into a building in various forms, e.g. in facades, canopies, sunshades or balustrades.
Sourcing high-quality materials from across the globe to make highly durable products, AnkaraSolar has designed a solar roof application to withstand the rigors of installation and exposure to the elements.
AnkaraSolar are custom tailors and engineers of modules, be they our own design, or any special need for any specific project for BIPV.